Driver Resources
DFHV is taking steps during the coronavirus (COVID-19) public health emergency to support for-hire drivers, vehicle owners and businesses. DFHV has made a limited number of safety partitions available to the taxicab industry for owners operating during the medical emergency.
#RideSafeDC
Protect yourself. Protect others. Follow these tips for a safe for-hire ride. #RideSafeDC
Department of For-Hire Vehicles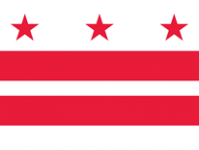 Office Hours
Monday to Friday, 8:30 am to 4:30 pm, except District holidays. Applications accepted until 3:30 pm.
Connect With Us
Client Services Suite 2001/Executive Offices Suite 3001
2235 Shannon Place SE, Washington, DC , 20020
Phone: (202) 645-7300
Fax: (202) 889-3604
TTY: 711



Agency Performance