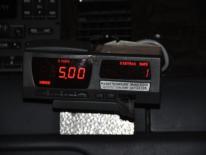 All DFHV licensed taxicabs must be equipped with approved taximeters and dome lights installed by approved businesses. The use of a taximeter not approved by DFHV may subject the owner and operator to a fine, confiscation of unauthorized equipment and other civil penalties.
Approved Taximeters
Approved Equipment Installation Locations
[PDF] This document is presented in Portable Document Format (PDF). A PDF reader is required for viewing. Download a PDF Reader or learn more about PDFs.